"Les femmes d'Erwin Blumenfeld" airs on Histoire Channel in France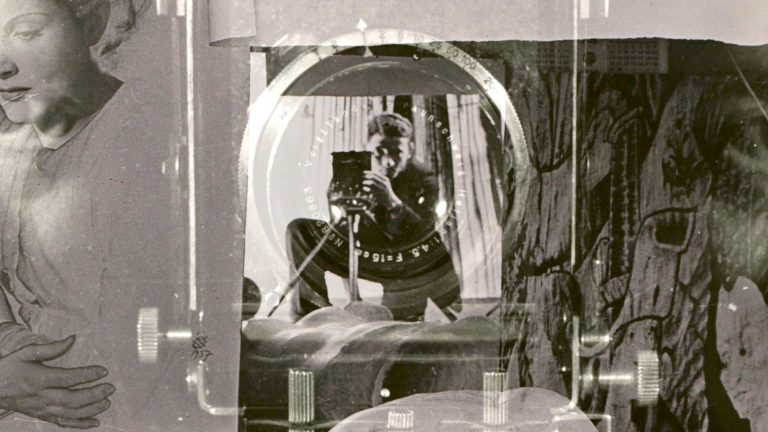 The Man Who Shot Beautiful Women, tells the gripping story of photographer Erwin Blumenfeld, who survived two world wars to become one of the world's most highly-paid fashion photographers and a key influence on the development of photography as an art form.  The Thinking Violets production Produced and Written by Erwirn Blumenfeld's grandson, Remy, and directed and edited by Nick Watson the  film first t aired on BBC4 in the UK, in 2013.  It was hailed as "gripping and Shocking" by The Guardian. "Spellbinding… even the untrained viewer will fall head over heels for Blumenfeld's work wroteTime Out  "This fascinating profile tells the remarkable story of his life and times and showcases a portfolio ranging from Dada to Vogue" – Sunday Times
The film, which is distributed by TVF International  has been transmitted on arts channels in more than 30 territories including Australia, Canada,  China,  Croatia,  Denmark,  France, Germany, `Hungary, Holland, Hong Kong, Israel, Italy, Korea, New Zealand, Poland and the USA. 
Under the title Les femmes d'Erwin Blumenfeld the film will be on Histoire in France
In the first ever film about his life and work, the film uses exclusive access to Blumenfeld's extensive archive of stunning photographs, fashion-films, home-movies and self-portraits to tell of a man obsessed by the pursuit of beautiful women, but also by the endless possibilities of photography itself. With contributions from leading photographers Rankin, Nick Knight and Sølve Sundsbø; and 82 year old supermodel, Carmen Dell'Orefice, it uncovers the richly complex story of one of the 20th Century's most original photographic artists.
Producer and writer Remy Blumenfeld says :"I was a small child when my grandfather died mysteriously in Rome in 1969. He'd been the most loving and generous grandfather any little boy could ever want. He took me to my first movie (The Jungle Book) and bought me toy dogs when my parents wouldn't let me have a real one.
I remember my father leaving our July 4 fireworks party to fly to Italy for the burial. My 72-year-old grandfather had been in Rome with his young female assistant, but where was my grandmother? Why was there no funeral and no memorial service?
Growing up, these subjects had seemed off limits, but as an adult with my own father about to turn 80, I felt it was time to ask the questions I had not dared ask for years. Nothing could have prepared me for some of the answers.
As I began interviewing friends and family members about him, a picture started to emerge of a man obsessed by the pursuit of beauty but terrified of ageing and haunted by the ugliness he perceived when he looked at his own face in the mirror. Fascinated by beautiful women, but never afraid to celebrate the sexual ambiguity in himself."