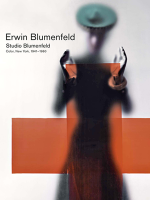 Blumenfeld Studio - Color, New York 1941 - 1960
Authors: Nadia Blumenfeld Charbit, Francois Cheval, Ute Eskildsen. Publisher: Steidl Editions, 2012
My 100 best photos
Erwin Blumenfeld started composing this book in the fifties, selecting and reselecting his favourite photographs. Ed. White Note, 2013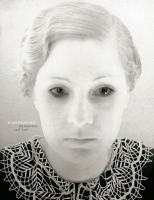 Erwin Blumenfeld: His Dutch Years 1918-1936
Contributions by Henry Blumenfeld. Text by Wim van Sinderen, Fleur Rosa de Carvalho, Helen Adkins. The first major book to focus on Blumenfeld's early work picks up all the elements that drove his later fame. As a failing shop owner who made portraits of his clients for extra money while also experimenting with Dadaist photocollage, Blumenfeld already had a playful, improvisational style, the beginnings of the slightly surreal lighting and styling that would one day earn him comparisons to Cecil Beaton and Man Ray. Edited by W. van Sinderen, Ex. cat. The Hague, 2006.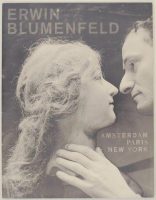 Erwin Blumenfeld: Amsterdam / Paris / New York
Published in conjunction with a show at Deborah Bell. Inventive presentation with three single folded sheets, each with 8 black and white images from the three title cities. Deborah Bell Photographs, New-York, 2005.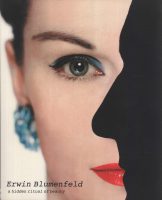 Erwin Blumenfeld: A Hidden Ritual of Beauty
Tokyo Metropolitan Museum of Photography Exhibition Catalogue, 2013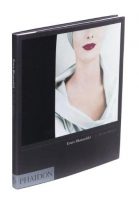 Erwin Blumenfeld
Portrait of Erwin Blumenfeld; 4,000-word essay by Michel Metayer; 55 colour and b/w photographs presented chronologically over 110 pages (1 photograph per spread, with title and 1 paragraph commentary); Brief chronology of the photographer. Michel Metayer, Phaidon Press, 2004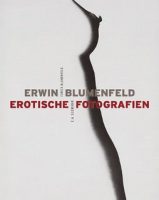 Erotische Fotographien
By Yorick Blumenfeld, German edition, Lpz Seemann, 2000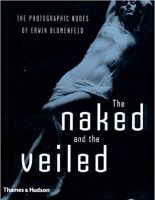 The Naked and the Veiled. the Photographic Nudes of Blumenfeld
One of the greatest fashion photographers of all time, Erwin Blumenfeld is also recognized as one of the most talented and profoundly erotic portrayers of the nude. He aimed to persuade his audience of the magical beauty of the female form, and to show the world that the nudes of the great master painters--from Botticelli to Ingres--could be challenged by the magical potential of the darkroom. Yorick Blumenfeld. Thames & Hudson, 1999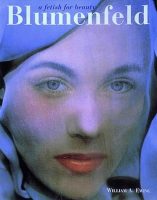 Blumenfeld: Photographs : A Passion for Beauty
This book is the first retrospective examination of Blumenfeld's work. It brings together the diverse achievements of this brilliant photographer in more than 235 images in both color and black-and-white, providing a thorough representation of his drawings, collages, and photographs. Authors: William A. Ewing & Marina Schinz. 1996
Paul Citroen and Erwin Blumenfeld 1919 - 1939
By Gerard Forde, London. The Photographer's Gallery, 1993.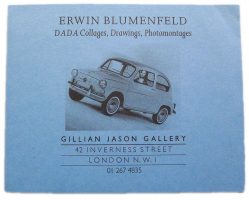 DADA Collages, Drawings, Photomontages
Erwin Blumenfeld, DADA Collages, Drawings, Photomontages. Gillian Jason Gallery, London 29 April-30 May 1987.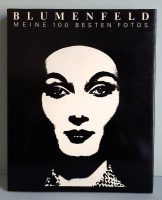 Erwin Blumenfeld - Meine 100 besten Fotos
Benteli Verlag, Berne, 1979